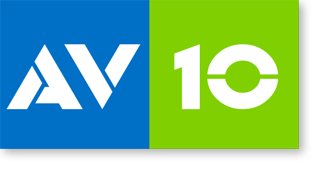 AV10
ADVANTAGE POWER 10
Our philosophy is to build a relationship based upon trust and sustainable partnerships with our clients and supliers.
Quality and service are our core values and your complete satisfaction is our main concern.
We always try to mind relevant solutions to your specifications considering your cost, quality and deadlines.
We also try to give you advice in order to improve your processes thanks to our experience and partnerships.
You can rely on us to help you day to day in complete trustiness.
AV10 QUALITY AND SERVICE
are our core values
We offer a wide range of blades, spare parts and thermal printing consumables for packing and processing in food industry.
So we supply blades for circular and elliptical slicers, bowl cutters, mincers refiners knives and plates,injector needles, trimmer blades, bandsaw blades, circular saw blades, derinder blades, clipping blades, belts and spare parts for separators, peeler shafts, plastic parts, bagger blades and belts, tray for knives, welding and cold plates, blades for thermoforming, heater resistors, rubans, thermal printing ribbons, platten rollers and wheighing conveyor belts for labelling.
Our parts and consumables fit all common machines used in slaughterhouses, meat and poultry, processed meat, fish, dairy and cheese, ready-made meals, fruit and vegetables and bakery.